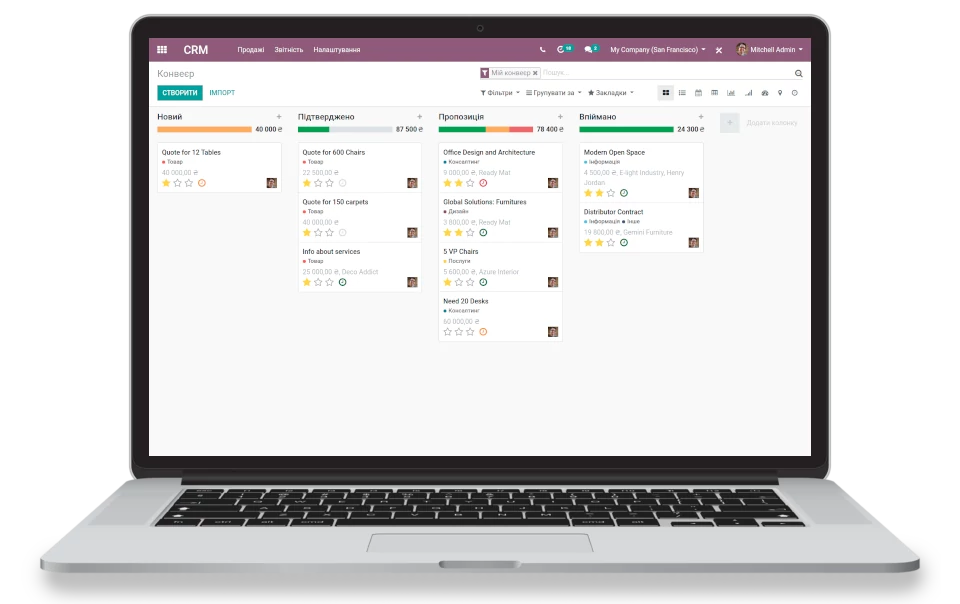 Are you looking for ERP and CRM for your business?
Odoo will be the perfect choice for your company. This is a Belgian ERP+CRM system, which consists of various modules for managing your business.
All in one program. Sell, buy, keep warehousing and accounting, create a website and launch an online store, monitor the production and implementation of projects. And that's not all the features of Odoo.
Learn more about the system on the official Odoo website.
5 million users grow their business with Odoo.
Try a modern ERP system and speed up the processes in your company.
Business process analysis
We perform a GAP analysis to get to know your business processes in detail and to clearly evaluate the implementation project.
Professional consulting
Get advice from our experts on how to quickly set up and use the Odoo system.
Implementation and customization of the system
We implement and customize the system in time and on budget.
Cloud Hosting
Our company provides cloud hosting services to host the Odoo databases.
Go online
It is convenient
Order your own copy of Odoo in our cloud. You will get an address in the format <my_company>.erp.co.ua